Christmas leftover recipes
The content in this article may now be out of date. Please try searching for a more recent version.
Are you still full after your Christmas dinner? It's the one time of the year that we all over indulge a little. If you've had family or friends around this year, you might have stocked up a bit too much on food. What do you do with all those leftovers?
One thing you can do is use them to make delicious meals for the week. Don't waste food. According to ParentDish, research has found that there will be around 263,000 turkeys, 740,000 Christmas puddings and 17.2 million Brussels sprouts eaten on Christmas Day. That's a lot of Christmas food to tuck into. With all that food, there will be some leftover which shouldn't go to waste.
With that in mind, get the pots and pans together and check out these Christmas leftover recipes to fill you up into the New Year and beyond.
Turkey and ham pie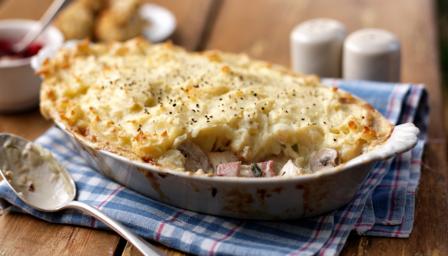 (Image courtesy of bbc.co.uk)
Most of us will be having turkey this Christmas. So why not use what you have leftover and cook up a homely pie to have on Boxing Day.
Add in some ham, leftover potatoes and a bit of butter and onion and you could have a warm pie within the hour.
Check out the recipe here
Ham and potato hash with baked beans and fried egg
(image courtesy of bbc.co.uk/goodfood)
Need to hearty breakfast after the drinking on Christmas Day but don't want to feel as full as yesterday's lunch? Then check out this healthy version of a fry up.
If you've gone for ham rather than turkey this year, you can use this to cook up some tasty ham and mash potato. It takes about half hour to cook and can give you the fuel for the post Christmas sales spree.
Check out the recipe here
Turkey tikka skewers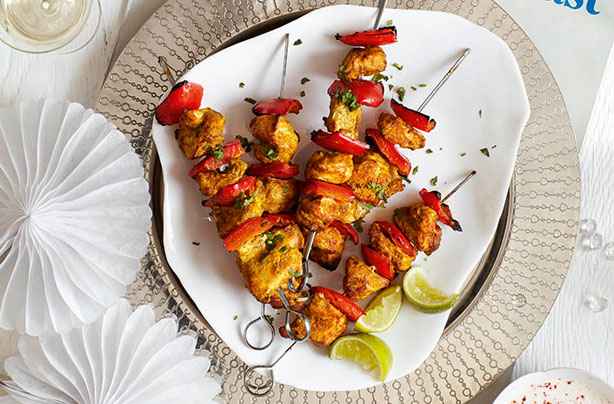 (Image courtesy of goodtoknow.co.uk)
Fancy having some turkey but not in a traditional Sunday lunch? Why not try these tikka skewers for a different meal for New Year's Eve?
Just get some turkey together along with some yogurt, peppers and curry powder and you have something extra special to give family and friends before the clock strikes 12 on New Year's Eve.
Check out the recipe here
Christmas pudding ice cream
(Image courtesy of bbc.co.uk/goodfood)
Are you a fan of Christmas pudding? Then extend the joy of having this desert not just for one day a year but for many more days with Christmas pudding ice cream.
Christmas pudding freezes well. All you need to add is some custard and some toffee sauce and you have some ice cream to dip into to celebrate the New Year. It only takes ten minutes to prepare once it's frozen so you can have enough time to dish it out and take part in Auld Lang Syne.
Check out the recipe here